Wandering with the Likesroaming Family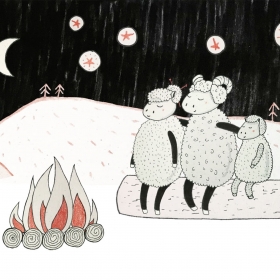 Wandering with the Likesroaming Family is a graduation film by Marie Klowersová. The main character is a small girl Dora, who tells us about her adventure during family trips in the surroundings.
Marie is 19 years old and she studied graphic design focused on graphics and animation at SUS Ostrava, Czech Republic. She herself wrote the screenplay, directed the film, created the art part of the film, did the animation, sound and editing of the film. The music to the film was composed by MgA. Lukáš Henzl and she also collaborated with Jaroslav Menšík, Viktoria Vašková, Ivan Vašek and Ivana Klowersová on the sound.
You can watch the trailer at our YouTube channel: https://youtu.be/LRRSQ8eVLUc
The whole film will be available to watch already from November 14!
21.10.2021 • Festival program »